BULLET JOURNALING
YOU: "Between school, sports and social life, trying to keep track of everything I have going on is out of control.
There must be a better way."
SHARPIE®: "We feel you. And there is, it is called bullet journaling."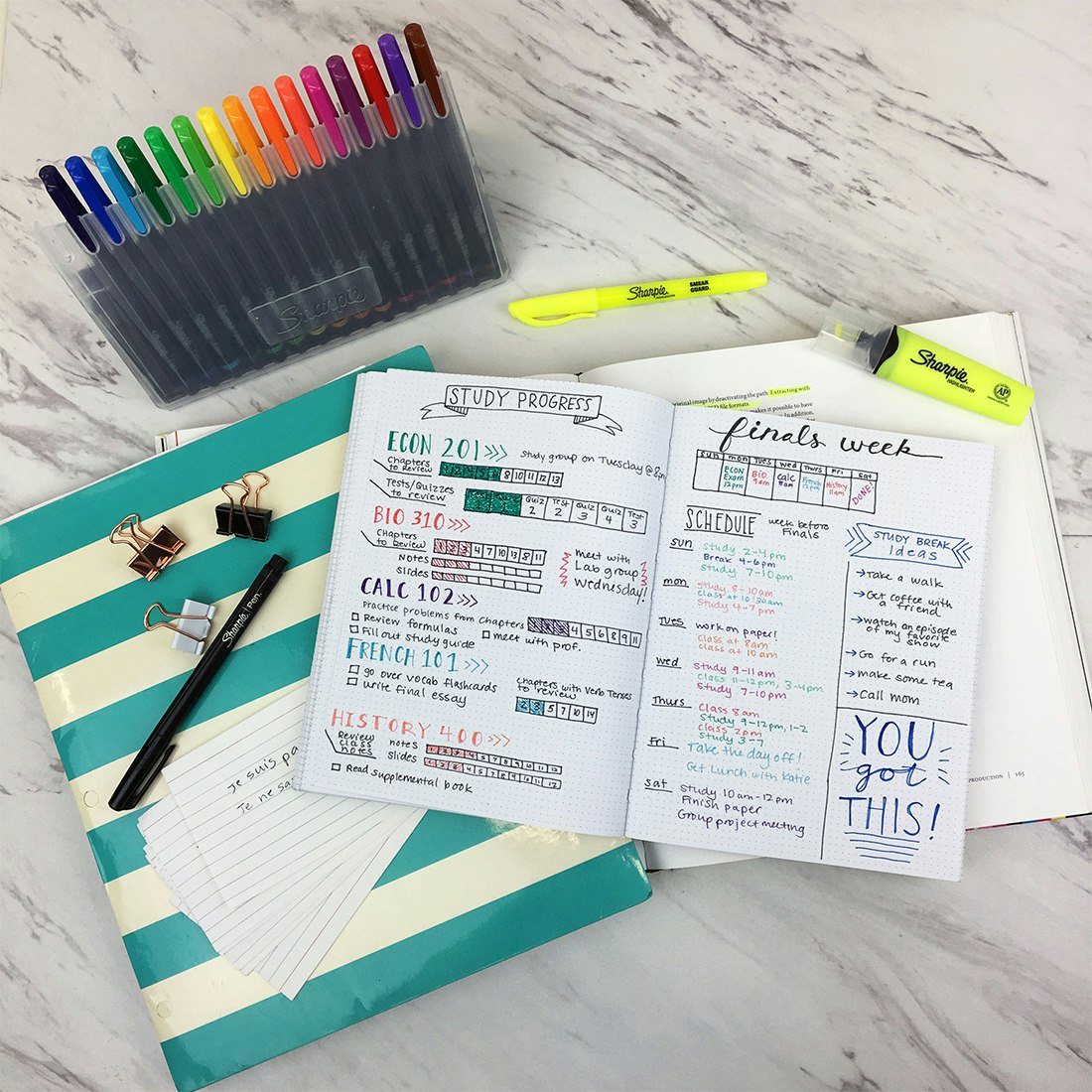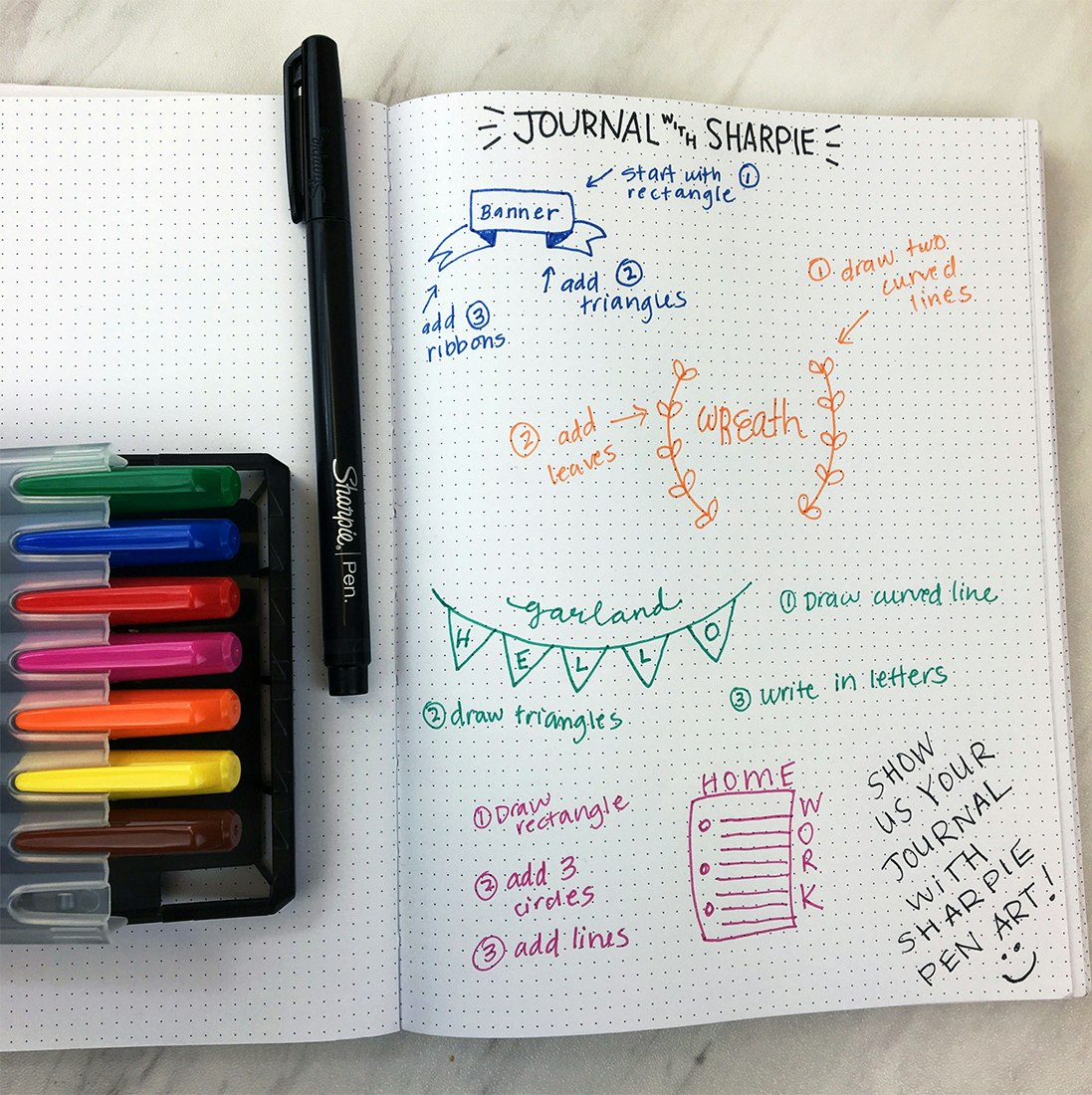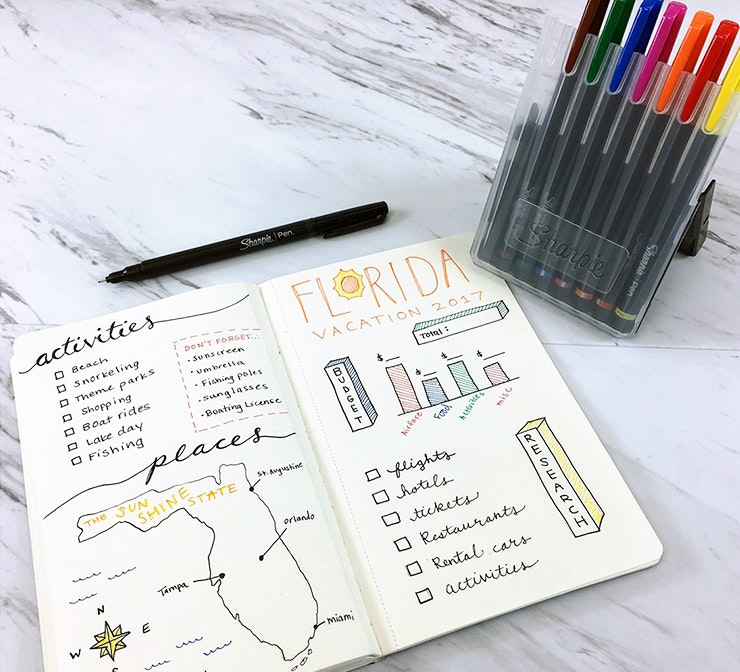 The best part: all it takes is a blank journal and a pen. So naturally, Sharpie, with a brilliant array of boldly-coloured inks and versatile tips, has all the right writing tools for the task at hand:
NEW Sharpie Art Pens: With 21 brilliant, no-bleed colours for writing non-stop notes and tasks while keeping your pages clean, neat, and smudge-free.
Sharpie Ultra Fine and Metallic markers: With over 30 bright, pop-off-the-page colours plus shiny metallic inks ideal for doodling, sketching and drawing to personalise your journal inside and out.
Sharpie Clear View™ Highlighters With a clear, see-through tip that ensures you highlight only the exact text you want and nothing that you do not.
Sharpie Fine Markers: Let you write with clean, sharp lines in compact writing spaces so you can fill in every cannot-miss detail.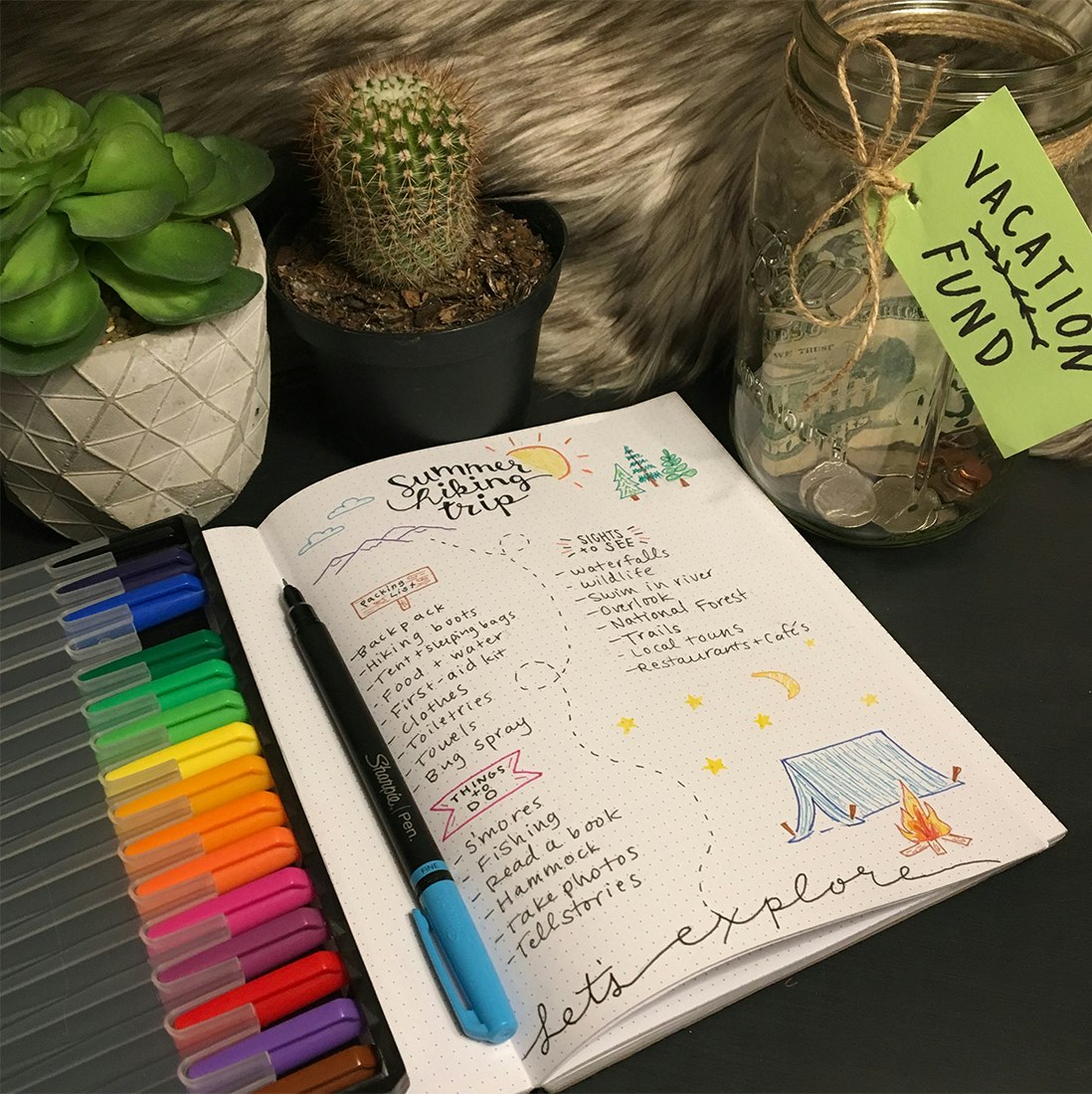 You are on top of all the cool trends when it comes to clothes, music and celebrities. But one you maybe have not heard of is bullet journaling.
Basically, it is a smarter, more efficient method for organising your life, so you can get more out of it. Different from a planner, and more fun and efficient than a digital device, a bullet journal is a simple pen-and-paper way to:
Create a calendar

Take notes

Create and track to-do lists

Remember important dates

Personalise your journal in your own style

And tons more
Check out how it works here: www.bulletjournal.com
Old-school meets new-school in this hard copy life hack that actually makes organising a joy. So, stock up on Sharpie Permanent Markers and discover your bullet journaling bliss.
#uncapthepossibilities